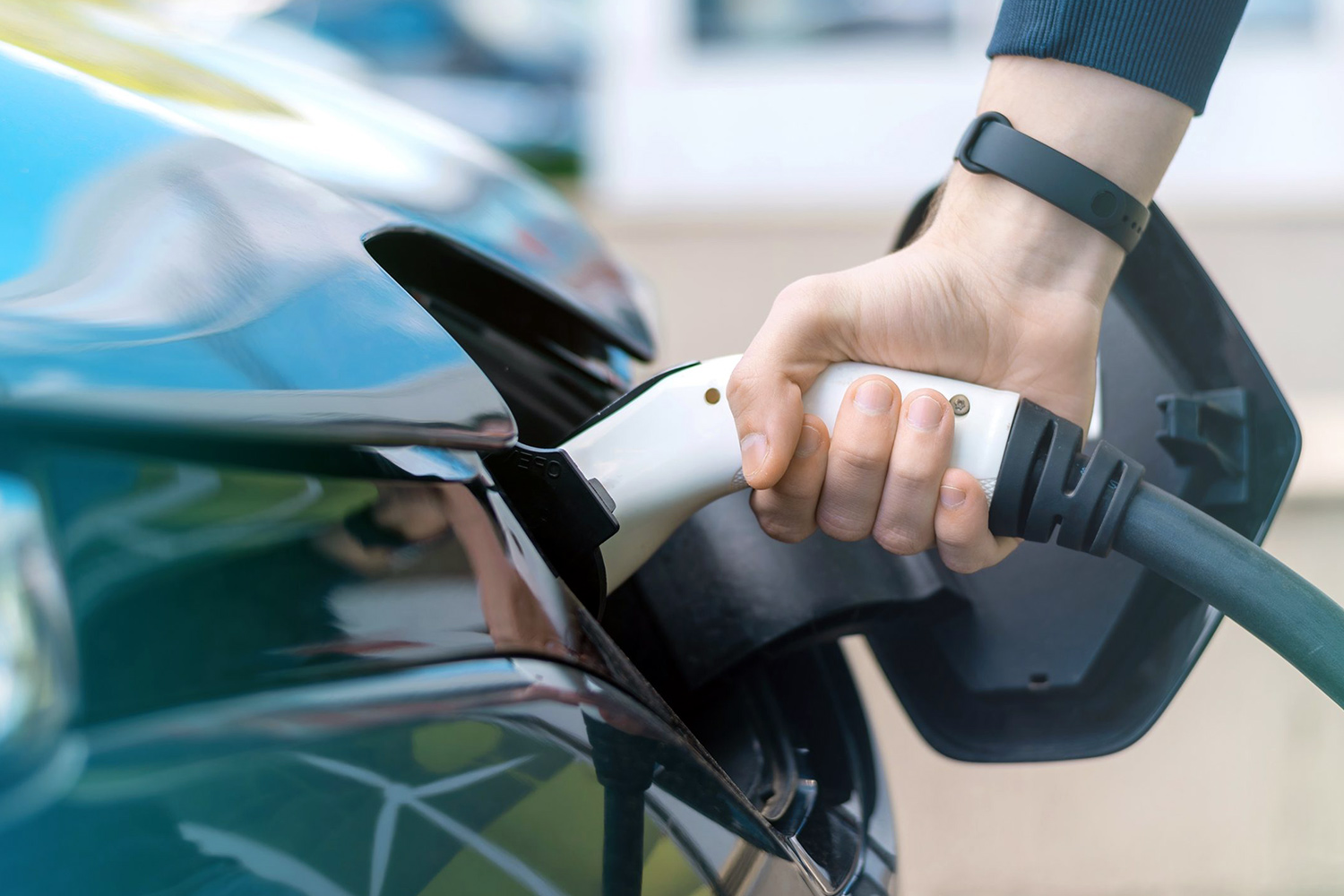 High Tech Chargers
These high tech state of the art chargers were designed from the ground up with features to maximize ergonomics, ease of use, and performance.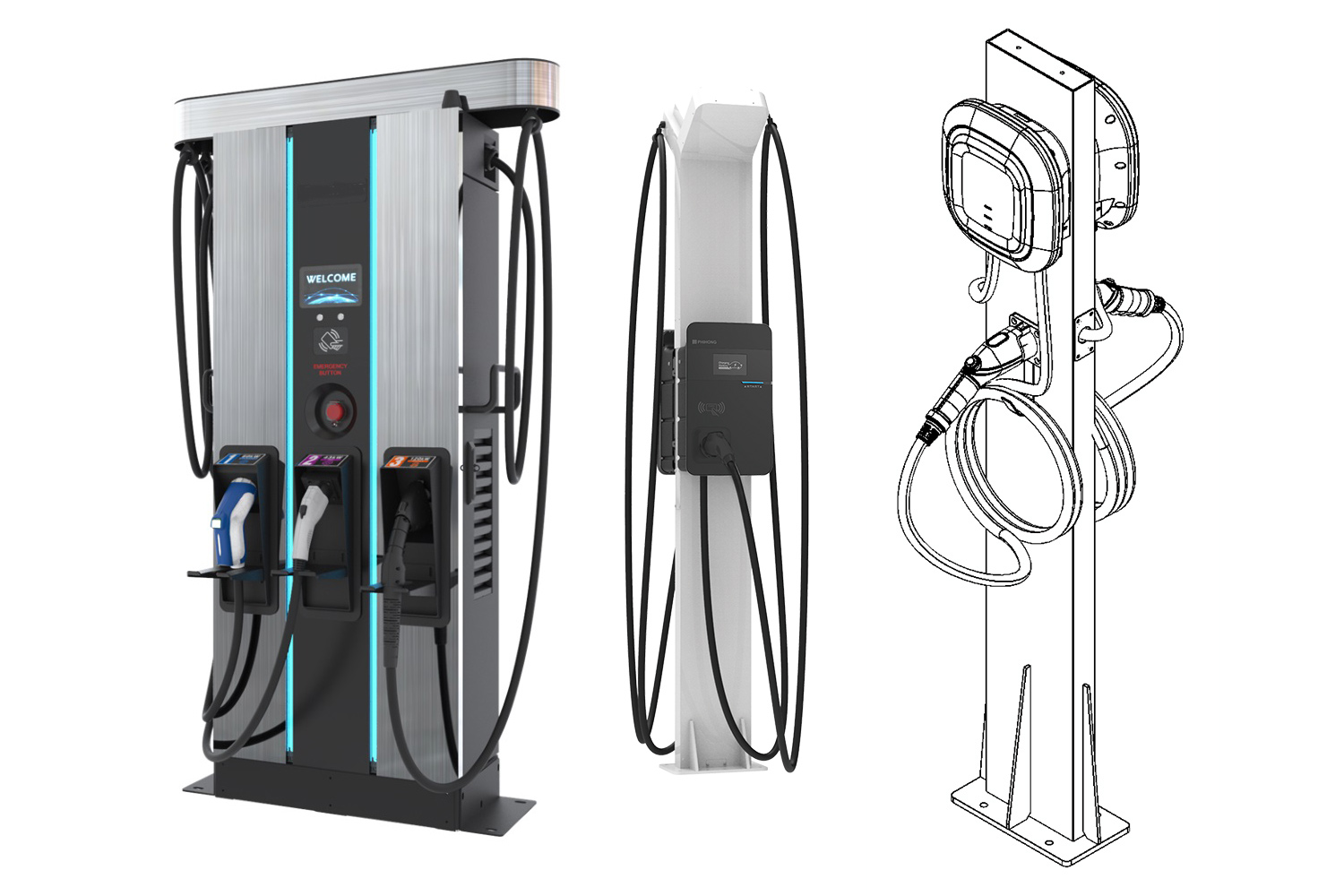 Special Features
Such features include: easy to read displays, remote firmware updates, as well as optional payment and authentication systems. ISO 15118 compliant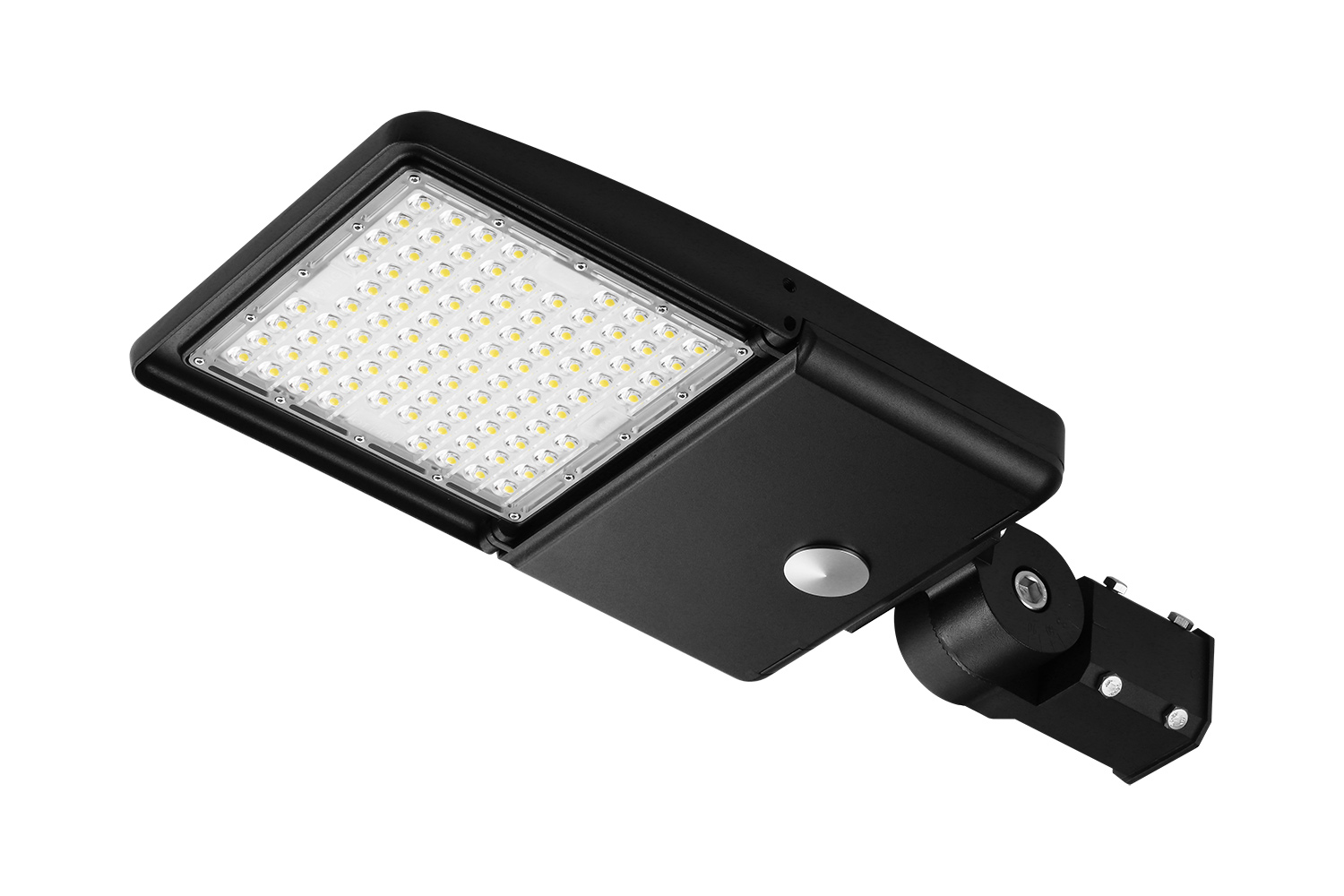 Parking Lots and Structures
Designed to provide the right amount of light on any sized lot.
Delivers improved visual comfort by limiting glare and providing a wider, smoother, and more uniform light output.

Precision engineered lens made of optical grade Mitsubishi polycarbonate for maximum light intensity.

See the Difference
On the left is the old 400W metal-halide lighting and on the right is the same lot with new 145W LED lighting.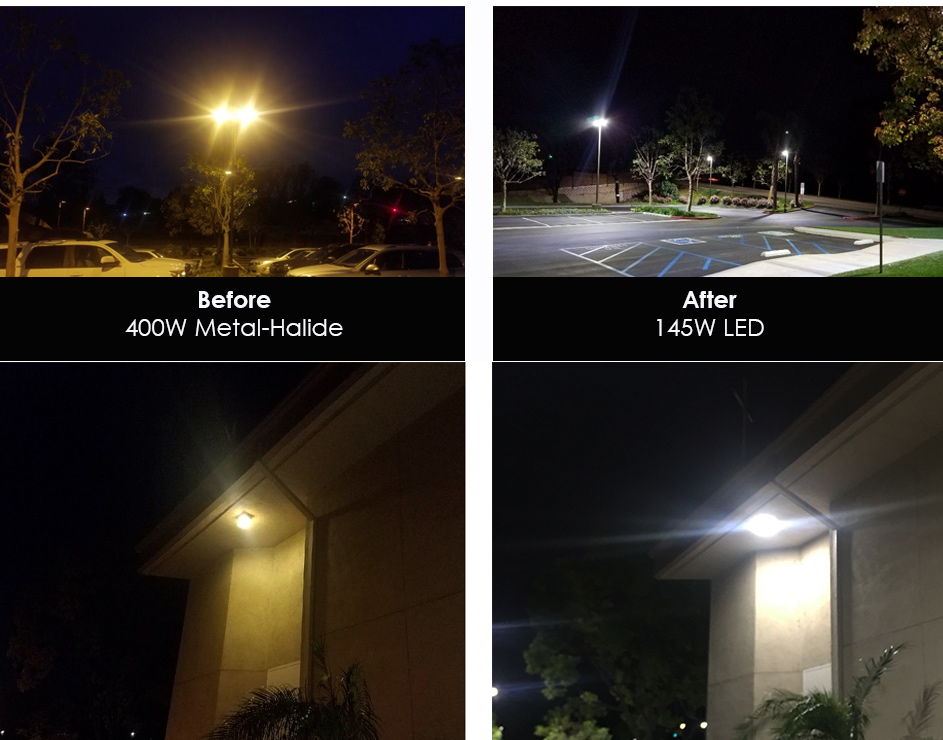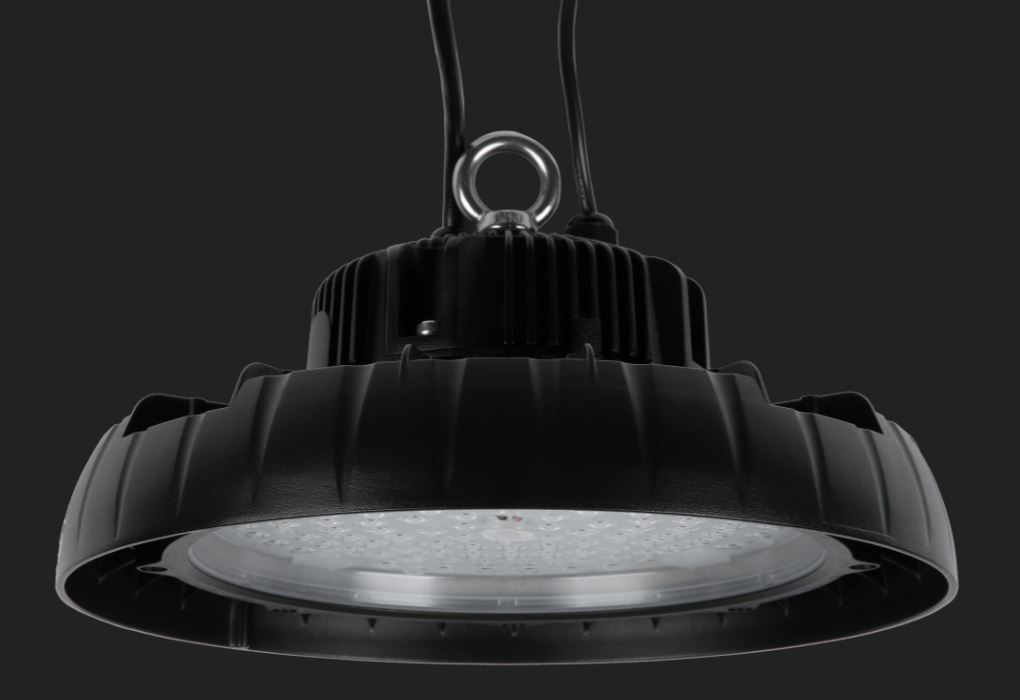 Indoor and Industrial
Superior high output, high efficiency LED High Bay light, featuring a unique optical design that virtually eliminates glare with minimal impact on performance.
Available in a variety of distributions for lighting applications such as gyms, industrial, multi-purpose rooms in schools, churches, and retailers.

Rugged, weather-tight design and 3G Vibration ratings ensure durability even in harsh environments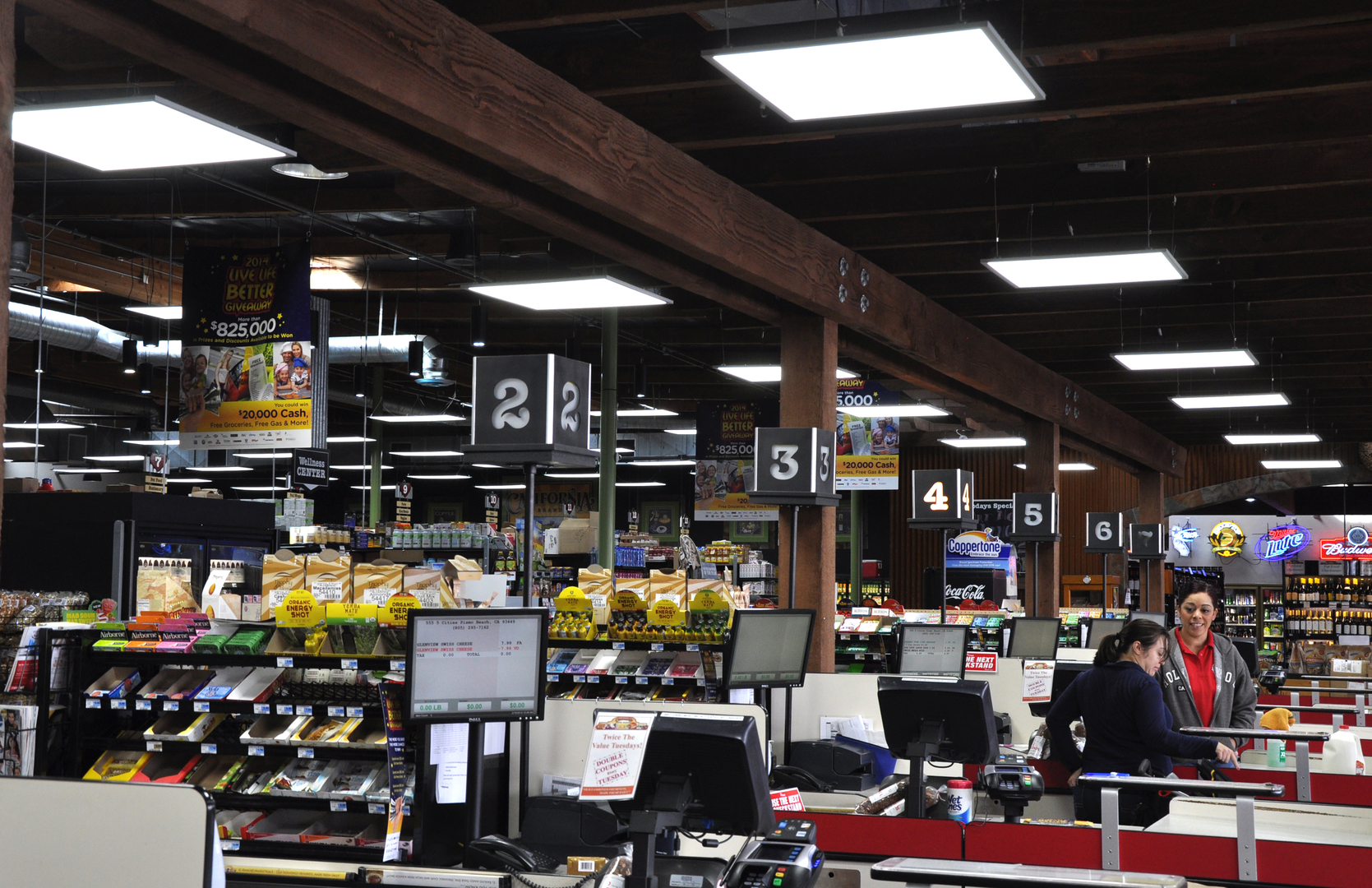 Modern Panels
LED Flat Panel Lights are the perfect indoor lighting substitution for traditional linear fluorescent bulbs in offices, commercial and industrial buildings, educational institutions, and retail spaces.
Many come D.L.C. standard or premium, which means they qualify for money-saving rebates. They're also rated for nearly 100,000 hours of maintenance-free operation, which means your time (and your customers') can be put towards things that don't involve maintenance.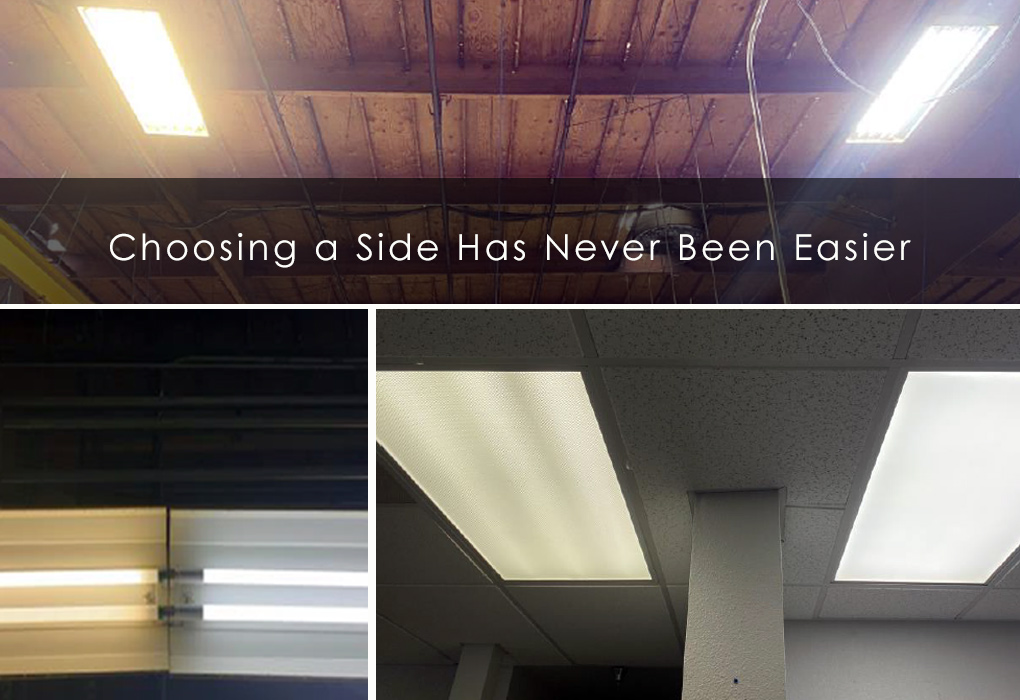 Choose the Difference
Most customers (having been acclimated to the old lighting) usually only notice the difference after installation.
Don't be left in the dark and choose the difference.

Call us today to schedule an estimate. Do not procrastinate. Today could be a brighter tomorrow!

About VERLUX
We at VERLUX have committed ourselves to a green future and are doing our part through the installation, distribution, and light manufacture. One of the most prolific and effective ways to do this is by upgrading the current lighting systems of businesses, schools, and other organizations.
To further our goals, we have pledged ourselves to conduct business with the utmost professionalism and triple A reliability in our products and services.
Phone
714-510-0532
714-318-2875
Address
112 E Amerige Ave #117
Fullerton, CA 92832
Business Hours
Monday - Thursday: 9am - 5pm
Friday: 10am - 6pm
Saturday - Sunday: CLOSED
FAQs
What is a lighting retrofit?

Put simply, a lighting retrofit is the process of upgrading your current lighting system with improved light fixtures and lamps. This process will be professionally monitored and conducted eliminating any hassle on your end!

By retrofitting your current light system you will be increasing energy efficiency, decreasing maintenance and energy costs. Additionally, you may also qualify for incentives offered by your local utility provider. On top of all the monetary benefits, a new light system will improve light quality, enhancing visibility, safety, and security!

What happens during a retrofit?

Our retrofit process can be broken down into three simple steps;
1) We will evaluate your property's lighting system.
2) Form a detailed report on how much you could save with a retrofit.
3) Install your new energy saving lights.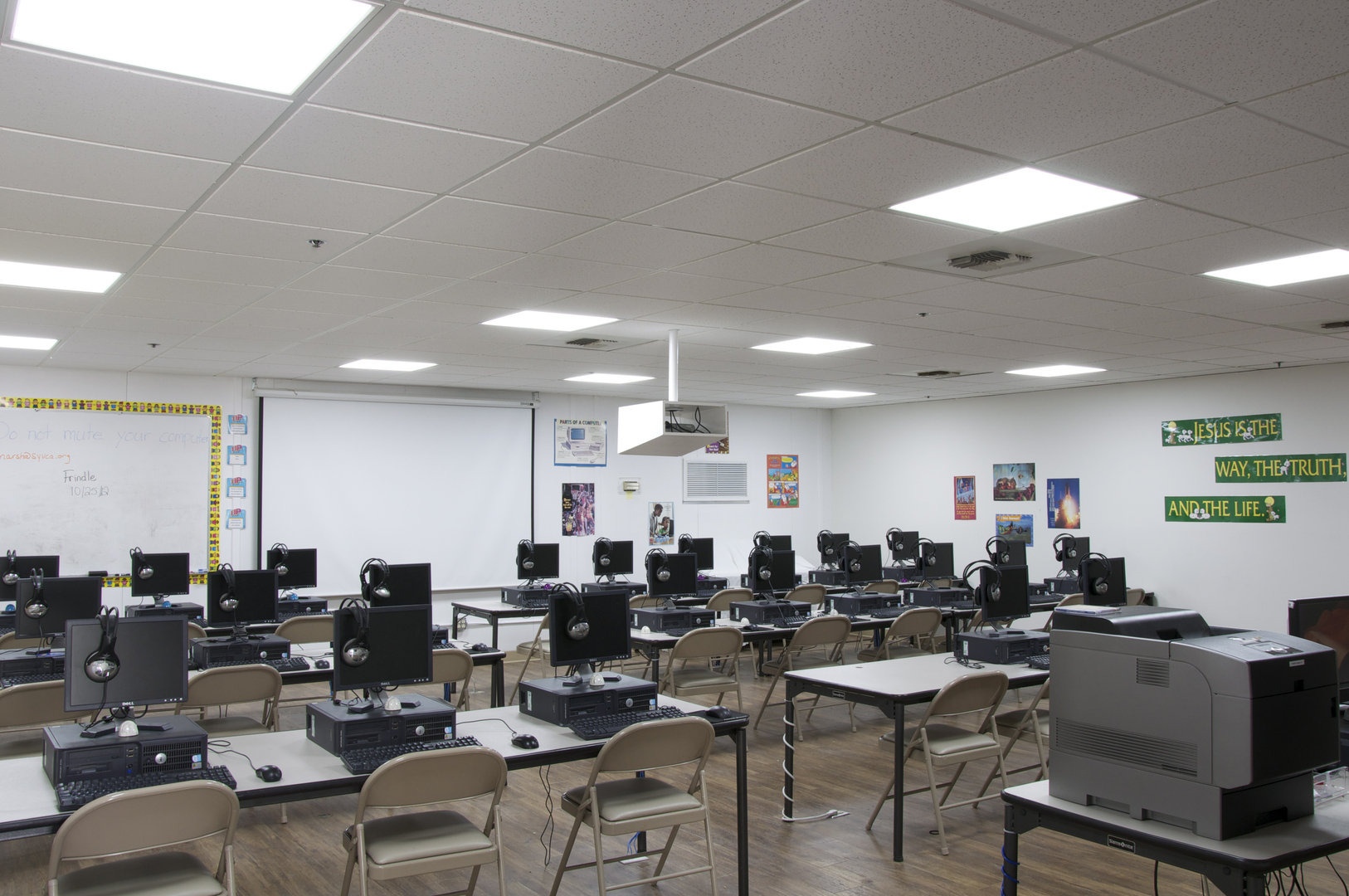 "...nothing but positive things to say about the service provided to our company in the past."

Steve S.

IPMG

"...the replacement went very smooth without any complaint and the crew was very responsible from start to end."

Carlos G.

MSMU

"...gave us much better lighting and is saving us hundreds of dollars on our electricity."

Johnnie B.

YLPC